Fitness can improve your life in many different ways... First of all you are supposed to get atleast 30 to 45 minutes of excercise minimum 3 times a week. Most importantly fitness decreases the chances of you getting diseases like obesity, heart disease and high blood pressure. In a society where more and more people are diagnosed with diseases, fitness is a key element in disease prvention.
Here are 5 reasons why you should adpot fitness into your everyday life...
1) Fitness gives you more energy! In a world that is as busy as ours, with work, taking care of kids, and having personal reflection time, it is important to have the maximum amount of energy. Fitness will increaseyour energy levels by at least 25%. With increased energy, you will be able to accomplish far more in 1 day!
2) Fitness makes you happier! Science has shown that doing physical excercise realeases endorphins into that brain that make you a happier person throughout the day, a little more happiness never killed anybody right? haha. It also has been proven to decrease the chances of depression and anxiety.
3) Fitness increases confidence! With an in shape body, you will get more compliments and more looks from the opposite sex. This helps with your performance level at your job and at social settings because when you look good, you feel good, and when you feel good your perform at a higher level.
4) Fitness can make you live longer! You will improve your metabolism and blood flow which will ultimately enhance your body's health. It also will make your body stronger as you get older.
5) Fitness is fun! Pick up a sport, join a class, or do something outdoors. This is a great way to meet new people who have similar fitness goals and where you can develop long lasting frienships.
If you found value out of this blog please feel free to share!
Contact me on facebook if you have any questions.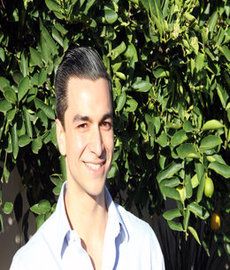 P.S. Want to learn how to make money online from home all by sharing info your passionate about? Click here for a free video on just how to do that.