"Positive thinkers win and negative thinkers lose." This quote stands out to me because I always thought that having a positive attitude was a bunch on mumbo jumbo... As I've gone through life I have gone through major highs and major lows and I wondered what was the biggest differenece. At the end of the day it came down to my attitude towards life. When I was comnpletely positive and happy great things happened but when I was negative bad things started happening.
If you are looking to create the life of your dreams stop the failure consciousness. Stop looking for all the reasons why you cannot be successful and begin to start thinking of all the reasons why you can be successful. I have learned that successful people adopt the attitude if it's up to be it's up to me. Become your biggest cheerleader and stop bringing yourself down.
I noticed that when I switched my attitude of self sabotaging thoughts into postive thoughts of myself, my whole life changed. "Your inner world creates your outter world." If you don't know where to start... Start by believing in your God given abilities and most importantly yourself. Start your day off with positive affirmations and be happy that you have another day to go after your dreams.
You can uplift your attitude by focusing on all the things you are grateful for. This opens up your mind to see that we do have blessings all around us which can make us happy. Put your goals in front of you every day and start to think and believe that they are possible. You can have everything you want in this life.
If you are looking for a way to achieve finanacial freedom working from home CLICK HERE for more information. Marketing online has increased my income and my overall positive attitude and it can do the same for you. You were put here to do big things, I believe it, and you should to. I wish you much abundance in this life and the next!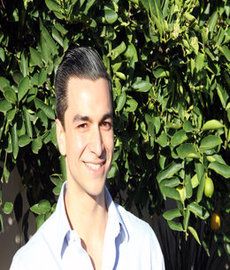 See how people are turning their personal and financial lives around.